Urban Decay sent me their new Hi-Fi Shine Ultra Cushion Lip Gloss  collection of 20 shades of long-lasting, super shiny, plumping gloss that includes 4 different finish effects: metallic, holographic, cream and sheer-cream.  When it comes to lip gloss, I like a formula that doesn't feel tacky, stays on and if it does a little plumping (without that burning sensation) then I'm a happy, glossy gal.
For starters, the little pink mouth that held the adorable 'boombox' closed was actually a mirror which will be moving from bag to bag with me and going everywhere so I can see what what I'm doing when I need to reapply.  The color I reached for first is called 'Fireball', a holographic peach shade with a pink sparkle. When it comes to lighter lip shades, I always go for a peachy-pink; cooler pink tones seem to turn really cold on me so I like to start with a warmer peach to keep things sunny and warm.
What I love most about these glosses is the cushion-y feel, smooth application from the flocked applicator, instant plumping and that vanilla-mint flavor.  The flavor took me right back to high school when it was all about flavored glosses and reapplying before each class; I remember sharing a locker with my best girlfriend and sticking a mirror inside the door so we could touch up our lip gloss. Lip Smackers were still pretty popular but the big thing was the roll-on glosses plus those tube ones.

I've been wearing lighter lip colors and glosses now that it's officially Spring but I still feel a little washed out in pictures with a light lip.  Heavier eye makeup might help, along with a bronze-y cheek… This time of year (and as I gear up for next month's Coachella) I always crave a Brigitte Bardot look.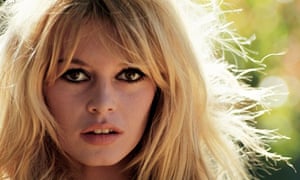 I hope you're having a great week and taking some time out to play around with new lip glosses and warm-weather beauty looks! xo